Hey…Joel Marion said it..not me…
Lose 25 Pounds in 25 days…right…who is this guy kidding?
I've got to be honest with you, this new Xtreme Fat Loss Diet that Joel Marion just came up with is highly controversial…and the results seem to go against logic. But I have to admit…the success stories on the site are pretty incredible…
Who cares!!
As a non-believer, and big time skeptic of anything "revolutionary" or "extreme" I had to ask Joel exactly what the deal was…
Here's what I asked him: "Joel…Is this some sort of quick fix fat loss scheme, people trust you bro…what are you doing…?"
This is what he told me:
"Dude this is NOT a "quick fix", magic-bullet solution. It is a highly strategic system that incorporates some rather advanced strategies like cheat days, fast days, depletion days, and strategically timed exercise in the most ideal combination to yield the fastest possible result."
Joel went on to tell me that most of the "lab rats" that he had test out his new fat loss methods actually GAINED a few pounds of solid, lean, calorie-burning muscle while losing fat at the same time.
Pretty nuts.
Of course you may be saying to yourself… "Jamin, aren't such quick fat loss methods unhealthy and unproven? Won't I have to starve myself and lose all of my hard earned muscle?"
Maybe, maybe not.
Let me ask you this…What if someone invented a magic pill that was designed to melt fat off your body crazy fast, and it was made with some crazy ingredients you couldnt even spell. This new pill was safe, effective, had hundreds of satisfied users, and was 99% effective.
Would you be interested? Of course you would. But you would be skeptical at first…we all would…until one or two of your friends told you how awesome the pill was and that they were getting great results from it.
I bet you would be at the supplement shop first thing in the morning!
Here's the thing…I AM that friend, and Joel's fat loss track record speaks for itself. Trust me when I tell you, this program is the CLOSEST THING you will ever get to a magic fat loss pill…
Yes…it is really THAT GOOD.
Here's why:
1. Joel uses a very detailed and strategically planned 5 day rotation system that uses a different and unique eating strategy each day. You use methods like cheat days, fast days, shake days, proteinonly depletion days, moderate carb days, and strategically timed exercise on specific days in order to create the most ideal fat burning environment.
2. Joel has an incredible, brand new training regimen for you which includes Lactic Acid, Strength, Dynamic, and Density workouts from world class trainer John Romaniello. He gives you eight unique workouts that are used 3 times each over the course of the 25-day program.
The diet days and workouts are scheduled very strategically to yield a synergistic effect. Here is the schedule:
Day 1 – Cheat Day + Density Training – Each cycle begins with aCheat Day to boost leptin and fat burning hormones to ensure the body is extremely primed for fat loss over the course of that cycle. A "bodybuilding" style Density workout is performed on this day to capitalize on the high calorie intake, protecting lean mass during the diet and potentially even allowing for gains in lean body mass over the course of the 25-day program (just ask Vince Del Monte)
– Fast Day + Lactic Acid Training – After a Cheat Day, the body is extremely primed to burn fat. On this day, you create a massive caloric deficit through strategic fasting as well as metabolically expensive lactic acid training. Packed out glycogen and intracellular triglyceride stores from the prior day's Cheat Day easily fuel the workout (along with strategic BCAA supplementation)
– Shake Day + Strength Training – The shake day is another low calorie day in which all the day's nutrition comes via nutrition shakes. The "shake only" nature of the day helps to increase adherence dramatically by keeping the diet focused on one thing. Strength training is done on this day to maintain strength levels, promote lean body mass maintenance, and to allow recovery from the higher volume workouts performed previously.
– Moderate-carb Day + Dynamic Training – This day is a more "typical" diet day consisting of a 40/30/30 macro breakdown and more carbs/calories than other days. This gives will give you a 'break' from the "extreme" nature of the diet right in the middle of each cycle, while fueling the workout of the day, Dynamic training, is used here to strategically promote further fat loss due to it's metabolic demands.
– Protein-only Depletion Day + Lactic Acid Training – The function of this day is to depletion glycogen and intramuscular energy stores to "make room" for the caloric surplus of the cheat day, minimizing any fat storage concern on this day. It's also another great fat burning day of the cycle coming after the carbohydrate bump the day before. Lactic acid training is strategically performed because of its depletion and fat loss effects.
Joel actually lays out EXACTLY what you need to eat and EXACTLY what kind of exercise you'll need to do on each specific eating day.
And yes, there is science to back up his madness. He actually has it all calculated perfectly so that you synergistically burn the maximum amount of fat in the shortest amount of time.
I don't know about you, but being spoon fed and shown step-by-step exactly what to do to achieve success sounds like a winning formula to me lol. Plus, the 25 Day Calendar he provides will help even the most "all over the place" person stay focused and on track.
www.Xtreme25DayFatLossDiet.info <–Special 30% Off Link
Oh and before I forget! (This is the coolest thing), but if you get The Xtreme Fat Loss Diet today, you'll automatically qualify for a 120 minute VIP coaching call with Joel, John Romaniello, and Dr. Kareem Samhouri.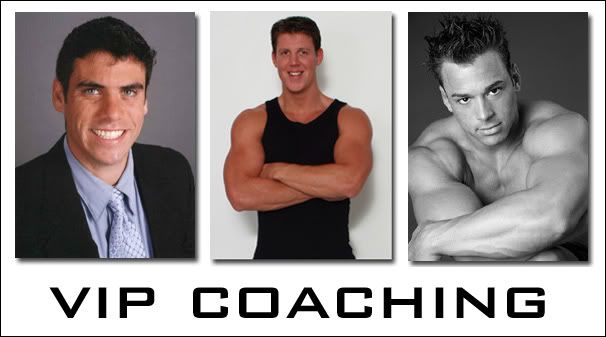 They are going to make sure you get ALL of your questions answered and every angle is explored so that this program is guaranteed to work for you.
Joel is even offering it to you today at a VIP only $30 discounted price, and as an added bonus I will even throw in a copy of The 6 Pack Secret if you order today through this link.
www.Xtreme25DayFatLossDiet.info <–Special VIP Invite
All you'll have to do is email a copy of your receipt to info [at] the6packsecret.com and I'll send your copy of The 6 Pack Secret right over!
I can't think of a better way to kick off your summer fat loss plan!
Let me just say that regardless of whether you decide to take the plunge and invest in Joel's new program, you guys are the reason I do what I do and you inspire me everyday with the emails and tweets about your success. I love you guys for that and thank you for allowing me to be a part in your journey towards better health and a lean body.
Jamin
P.S. I almost forgot to mention, you get to eat WHATEVER you want every 5th day (no joke)
www.Xtreme25DayFatLossDiet.info <–Special 30% Off Link

P.P.S. If you know of anyone who may want to lose MORE fat FAST before summer kicks off feel free to share the link to this post with them or simply just click the buttons below to share 😉